We have arrived!
We left Kingsport this morning around 7:30....traversed the roads of Asheville NC, Greenville SC, Atlanta GA, Montgomery AL and now we are in Pensacola!
It's so warm!!!!! Actually, it's only about 55 degrees, but compared the 8 degrees when we left Home...I feel like I've experienced a heat wave.
We went to Pensacola Beach, Fl to catch the sunset tonight.....the sand was so white that we thought it was snow at first. I've never seen such white sand, not even in the Caribbean. Pensacola Beach is rated as one of the top 10 beaches in the US...It was very pretty.
Here's Andrae` playing with his phone...
The beautiful sunset...
Some artful photography...
Landry's....the best Fettuccine Alfredo I've ever had!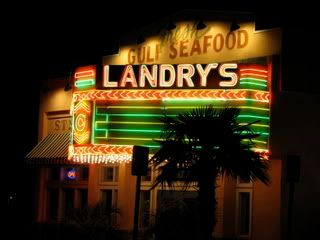 I'll blog again soon! Arrive Derci!!
J.R.