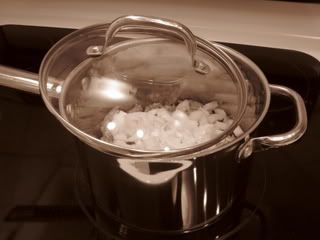 Chili
From Tamie's KitchenIngredients:
1 lb. Ground Beef
1 Onion,
chopped
1- 29oz Tomato Sauce
1- 14.5 oz Diced Tomato
2- 15oz Kidney Beans
4 Tbsp Chili Powder

Directions:
1)Brown meat and onions.
2)Drain well.
3)Add Tomato Sauce, Diced Tomato, Beans
4)Add Chili Powder, add more for tongue-burning fire.
5)Heat thoroughly and serve with corn bread and Tabasco sauce.
Note*
I prefer Three Rivers Cornmeal Mix for a dish like Chili.