I have decided to join Fat Mum Slim in her March Photo-a-day challenge.
This may sound funny after my recent post about "more words and less pictures", but I felt like
it would be fun to challenge myself to think outside the box for the prompts. I may even get a little philosophical…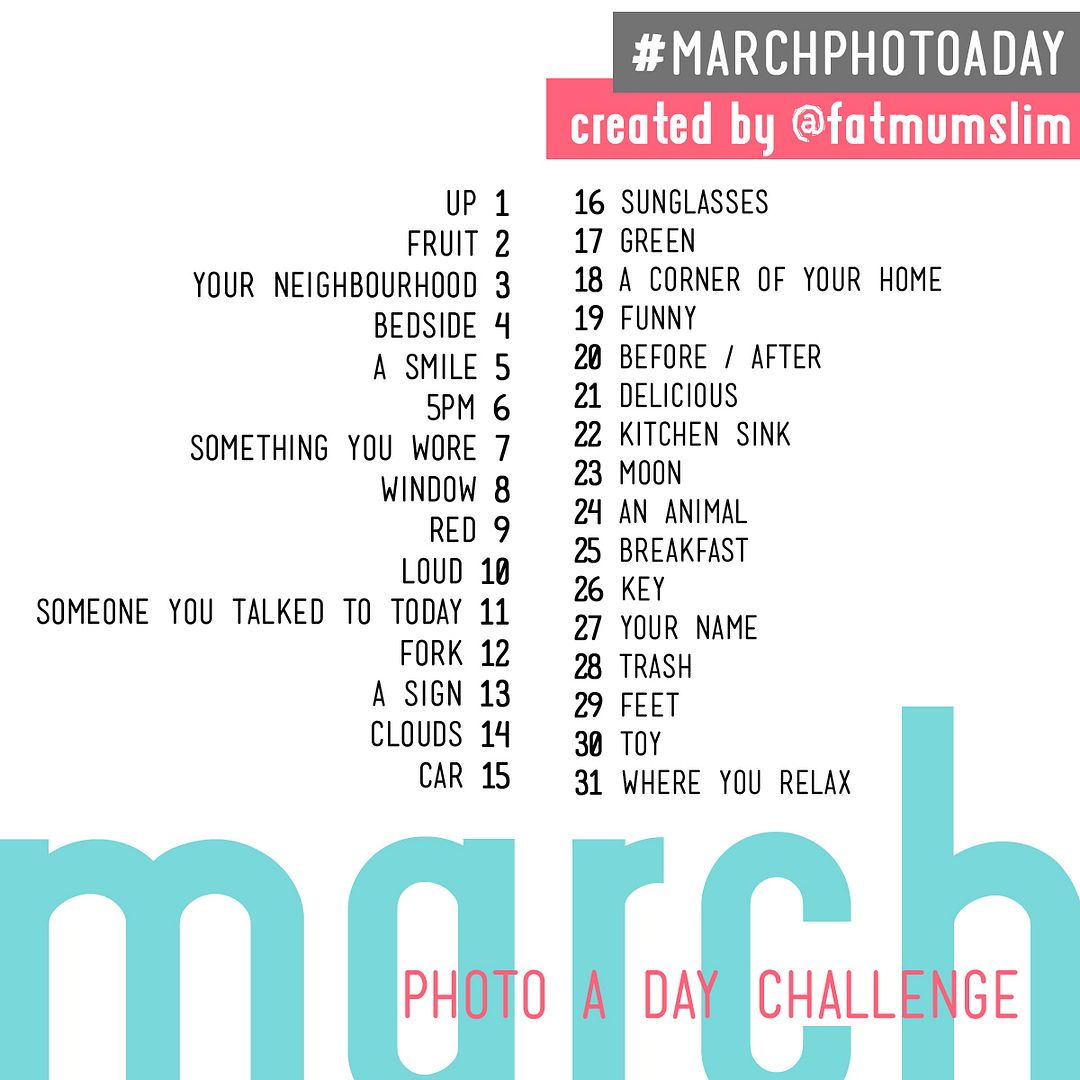 Check out Chantelle's challenge by clicking the photo above!